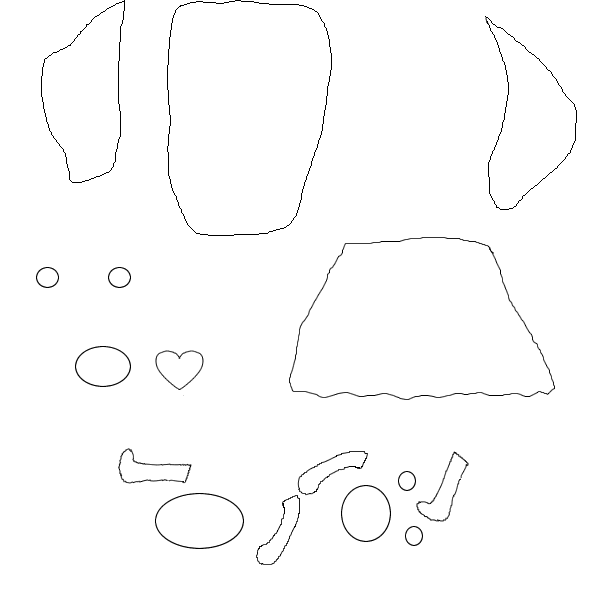 © COPYRIGHT JANNET
Cut out all the pattern pieces. You can either trace around them or glue them to the underside of your chosen paper or card.
I used chalks to add the markings to the dog and bear.
I covered the heart in ultra fine pink glitter.
Remember if you are using photos on the same page to make sure that your card/paper glue etc are all acid free.